About Us
Mr.Derk is a third-generation menswear clothier and tailor with a passion for quality attire and customer service based in Edmonton, Alberta.
Our story started in 1939 in Čakovec, Croatia by the hands of Stephen Derk – a true authority in the art of tailoring and patriarch of the Derk family. In 1946, Stephen and his family immigrated to Canada and began offering western Canadian men quality choices for their clothing needs.
Through a shared vision, we help our clients build polished and concise wardrobes with a mission to ensure they feel their best while expressing their own personal style.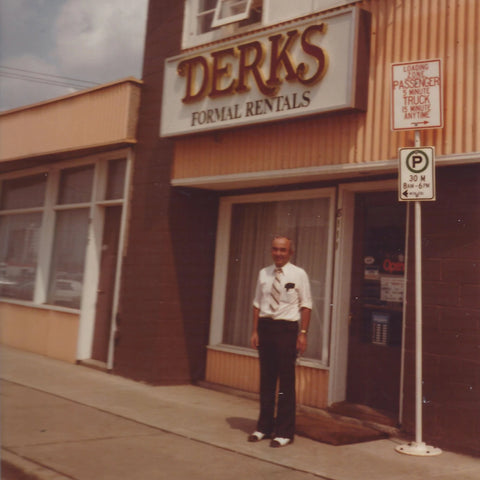 At Mr. Derk, we believe in design, craftsmanship and personal style. We're rooted in classic tailoring with the modern man in mind.
With more than 80 years of passion for the textile and apparel industry, we are passionate about what we sell and source unique, special, and high quality pieces from all over the world in addition to creating our own distinctive products.
Our goal is to help you develop your own personal style and build a wardrobe that truly expresses who you are.
We try to imagine ourselves in the minds and shoes of those who let us take care of them. By offering clothing of excellent quality, value and style, we aim to enrich people's lives, so we can help our customers feel confident in what they wear.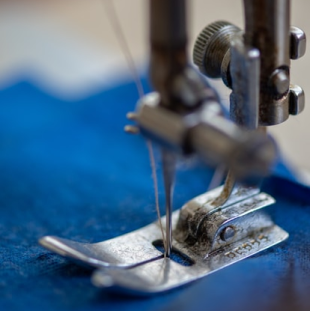 Designed to Last
Whether you're coming in for a pair of casual denim or a suit for your next event, you can trust that we've sourced only top quality garments.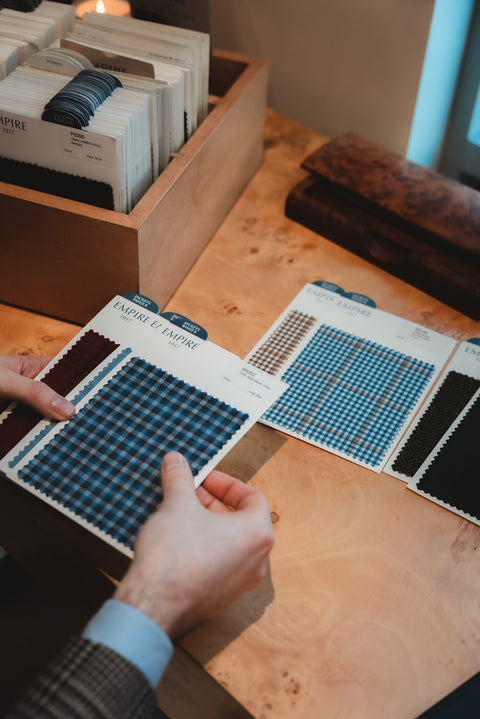 Customer Service
Your needs and vision are the first things we want to understand. You can count on a delightful experience when you deal with us, too.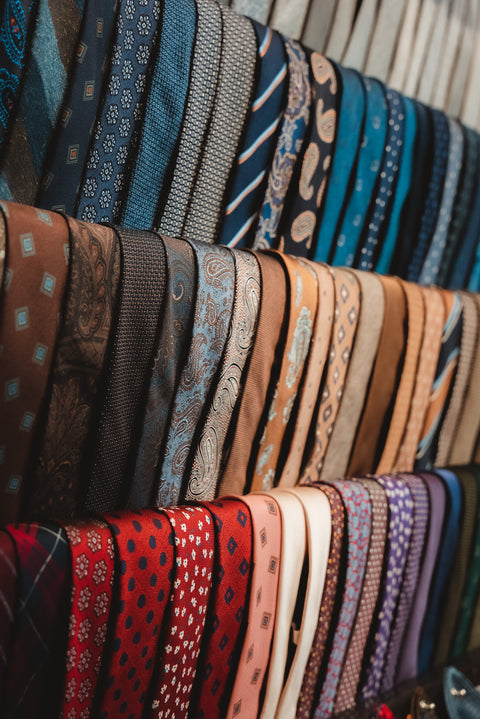 Attention to Detail
We get it, menswear can be overwhelming. We're here to obsess over all the details so you don't have to. Unless you want to, of course.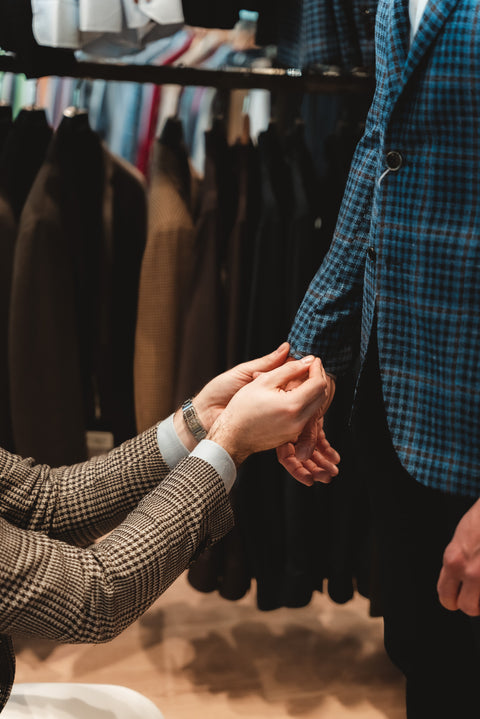 Perfect Fit
There's nothing worse than an ill-fitting quality garment. That's why we have an experienced in-house tailor available to quickly turn over your attire.
Our team is arguably the best part of the in-store experience. No matter what you're looking for, be it a new pair of jeans, something to wear to a wedding, or a whole wardrobe overhaul—we know you'll find us to be friendly, experienced, and honest.
Oh yeah, we're pretty fanatical about fashion, too.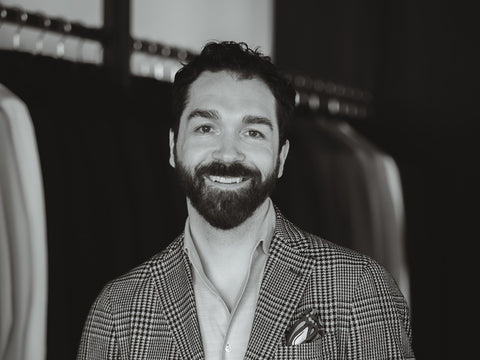 Sterling Derk
Born into the clothing industry, Sterling Derk has been surrounded by menswear and formalwear his whole life, getting to know constructions, fabrics, fits, and classical tailoring from an early age. Keeping with Derks' tradition, he started working for the family business when he was 13 years old. He's worked his way through the trenches, starting as a shoe cleaner at Derks Formals and now the owner of Mr. Derk.
As Sterling's menswear knowledge continues to grow, so does his drive and commitment to providing quality clothing and current trends to men. Because our local market is often saturated with similar products, Sterling searches global marketplaces to find unique, quality clothing at an accessible price point. His refined taste and appreciation for quality and longevity allow Mr.Derk to provide the best products, service, and advice to our customers.
Dustin Cote
Dustin fell in love with the menswear game when he supported the opening and operations of a luxury menswear company in Vancouver. Working with everything from high-end suits to jeans and graphic tees, he knows his way around.
Dustin enjoys the slimmer side of timeless suiting with technical aspects for the active gentleman. Working for international brands such as Strellson!, Dustin has developed a taste for the energetic yet classic looks of fine menswear.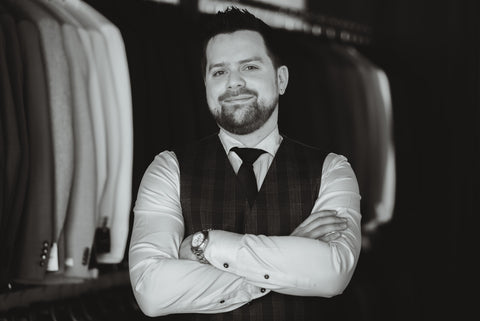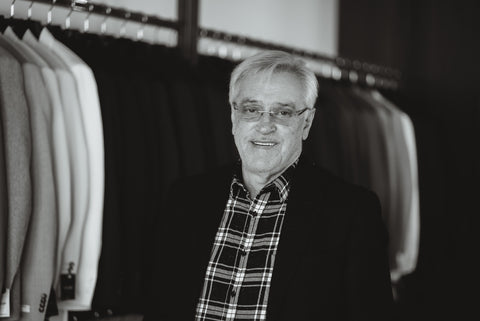 Dan Kushnir
Dan is the self-proclaimed "old man" of the shop.
A 35-year veteran of the industry and the definition of style itself, Dan has seen it all come, go and come back around.
We're located in the heart of Old Strathcona off of Whyte Avenue in Edmonton, Alberta. Pop into our store at your convenience to say hi and peruse our collection of quality casual menswear, suiting, formalwear, and accessories.
Find us at 8025 102 Street NW in Edmonton, Alberta. Get directions.