Weddings
There may be no other occasion in which we really take time to think about what we really want in terms of clothes. Comfort, style, and details are all important. That's precisely why a look from Mr. Derk is the right choice. Our entire process is designed to create clothing for the most important occasions in life. We take the time, invest the expertise and work with you to make you something truly special for your day of days.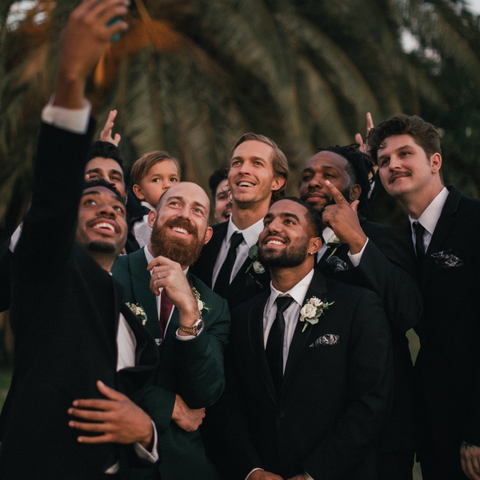 In concert with our tailoring team, we'll create a wedding suit that will get you down the aisle and carry you smoothly through the festivities, all while incorporating the larger event and the setting. After all, a wedding suit shouldn't be just for the big day. With attention to quality workmanship and the finest fabrics, this is a suit that will also last far beyond your wedding day.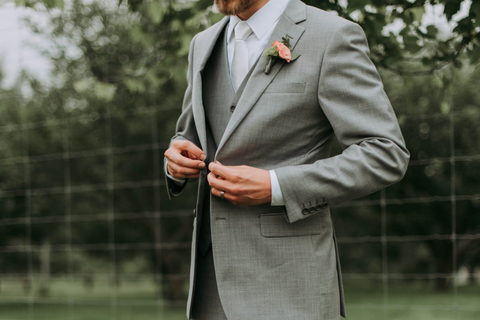 Custom Suits
Exclusively for you
Elevate your wardrobe with our custom pieces. Our suits, blazers, trousers, and shirts are made from luxurious fabrics that are both comfortable and long-lasting.
Learn More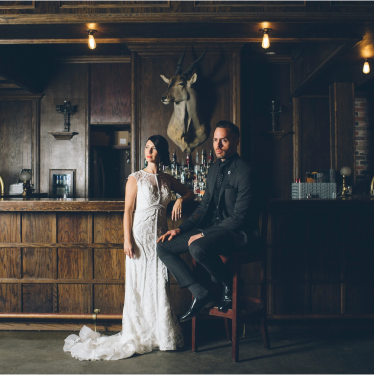 Appointments
Let's discover your perfect wedding look.
Get in touch with us for an introductory appointment today. We will discuss your personal requirements alongside pricing during your initial consultation in order to ensure we can create your dream wedding suit. For the most important suit you'll ever wear, make an appointment online and place your trust in Edmonton's finest tailors.
Book an Appointment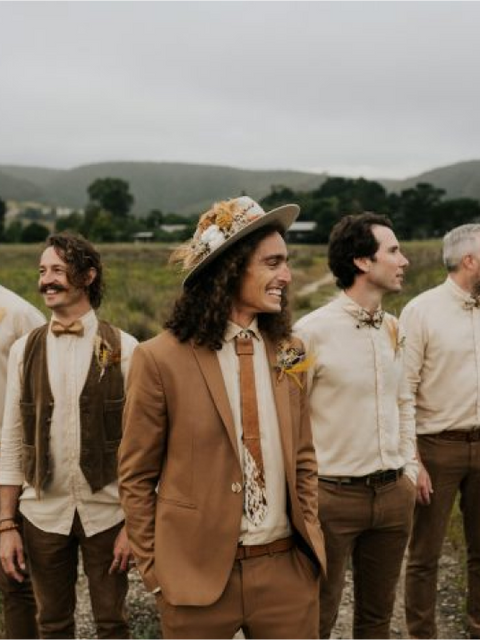 Wedding Gallery
Looking for inspiration?
Not quite sure what you're looking for or need help outlining your expectations? Start here for a successful appointment.
View our Lookbook
Formals
Whether you're looking for a classic-style suit or a traditional tux, we've got you covered!
Choose from an exclusive range that will compliment all types of weddings and events, from semi-formal to white tie. Our modern range is kept up-to-date using quality wools and each rental suit is tailored to create the perfect fit for every customer.
Rental Catalogue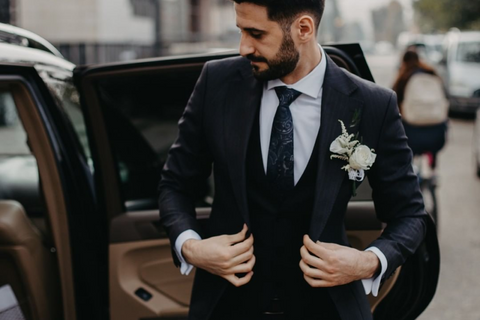 MR. DERK TIPS
Wedding Guide
Before you leave, check out our Wedding Guide with helpful tips and some of our favourite styling secrets.
View Wedding Guide